What We Do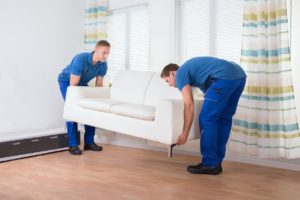 BingServ Moving Labor LLC is a Moving LABOR company. We supply experienced two-person moving labor teams to customers that have rented their own moving truck, or have arranged for other transportation – such as a trailer company, PODs, etc.
BingServ Moving Labor LLC Service Providers provide Moving Labor, which includes loading and/or unloading a customer's household belongings into and/or out of their truck (or transportation). BingServ Moving Labor LLC Service Providers are adept at safe and swift loading and/or unloading and are there to ensure that the physical aspect of the customer's move is performed successfully.
* BingServ Moving Labor LLC is strictly a labor service for loading and unloading, and does not provide moving trucks, or transport household goods.
Who We Are
BingServ Moving Labor LLC is essentially a job referral company for experienced, independent moving laborers.  We connect Independent Contractors with active Moving Labor Service Requests.  We know the Moving Labor field, and how hard the work can be, so we also believe in paying a living wage – not minimum wage or starvation wages – because the Service Providers are the ones that makes this company the success that it is.  Therefore we pay Independent Contractors $30 per Work Order hour worked.  We provide our customers with high standard Service Providers, and do our best to see that they are paid accordingly.
Each time a Service Request Work Order is completed, BingServ Moving Labor LLC drops pay directly into your checking account via VENMO within 24-48 hours.
WHERE WE ARE
BingServ Moving Labor LLC serves communities with two-person Moving Labor teams NATIONWIDE, and is always looking for can-do Service Providers who can maintain our 5 Star level of service. Chances are we have work in your area. Click on the link BECOME AN AFFILIATE if you are interested in Moving Labor opportunities available in your area.